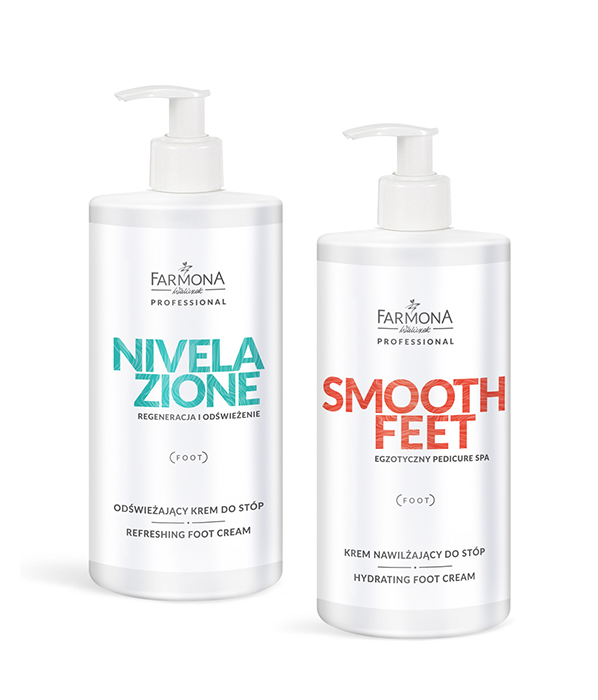 Final feet care
NIVELAZIONE
Antibacterial foot cream
pojemność:

e 500 ml | 16,91 fl.oz.

obszar:

foot

rodzaj skóry:

any

działanie:

strengthens, tones, refreshes

wiek:

without limits
Opis
Sposób użycia
Składniki
Indication: feet and knees skin care, after pedicure treatment, antibacterial prophylaxis.
Effect: eliminates skin dryness and roughness of the feet and knees, prevents skin keratosis. Protects the skin from cracking, strengthens and tones the skin. It has deodorant properties. Leaves the feet refreshed, light and soft.
Apply the cream on the feet and do massage. Allow to absorb. Can be used with paraffin treatments.
Active ingredients:
sage extract
zinc
bio-sulfur
menthol
inulin
Inne produkty w serii