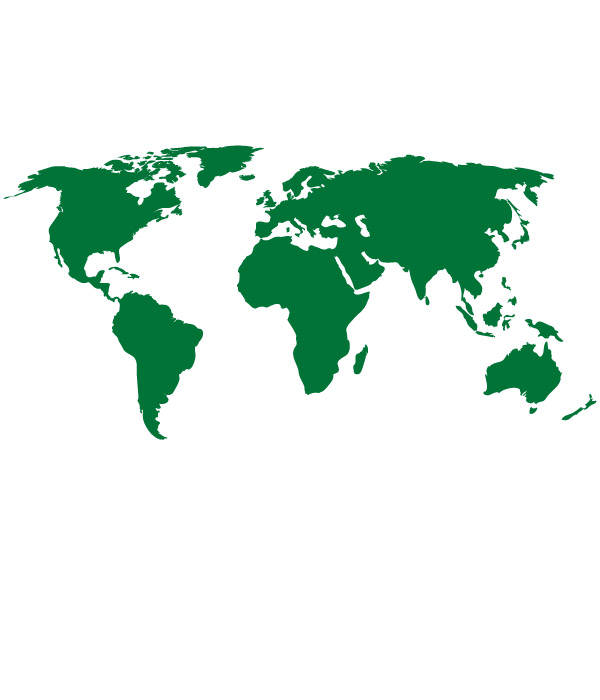 Farmona Natural Cosmetics Laboratory products are exported to over 30 countries around the world. The main export destinations are Eastern and Central Europe, where the position of our beauty products is already well established. According to the development strategy the company is currently looking for potential export destinations in territories as distant as Asia, North America and the Gulf countries.
Farmona Natural Cosmetics Laboratory runs its export operation on markets of the European Union as intra-EU supplies of goods and on markets outside the EU as export sales. In recent years, Farmona Natural Cosmetics Laboratory acquired new customers in markets such as: Belarus, South Korea, Turkey, Greece, Saudi Arabia, United Arab Emirates, Lithuania, Vietnam, Taiwan, Slovenia, Iraq, Spain, Ireland, Serbia, Malaysia, Hungary, Norawy, Georgia, Azerbaijan, Russia.
Markets previously acquired, such as Kazakhstan, USA, Ukraine showed significant increase in turnover. The company participates in EU programs in order to raise funds for development of its export activity, takes part in international fairs and obtains international certificates. Launch of a new manufacturing facility brought about new opportunities to sell products to foreign markets. Quantity, price, and marketing (including adaptation of packages) solutions improved the positioning of Farmona Natural Cosmetics Laboratory products and enabled offering custom made products for individual sales markets. We constantly create and react to trends in various markets, with a view of meeting the needs of our customers.
We regularly participate in prestigious beauty products' fairs all over the world: Cosmoprof in Bologna, Intercharm in Moscow and Kiev, Beautyworld Middle East in Dubai.
Currently, the company exports its products to the following markets: United Kingdom, Saudi Arabia, Austria, Belarus, Bulgaria, Canada, Croatia, Czech Republic, Egypt, Estonia, France, Greece, Spain, Ireland, Kazakhstan, Kenya, Lebanon, Lithuania, Latvia, Macedonia, Germany, Portugal, Russia, Romania, Slovakia, Switzerland, the USA, Turkey, Ukraine, Italy, India , Hong Kong.