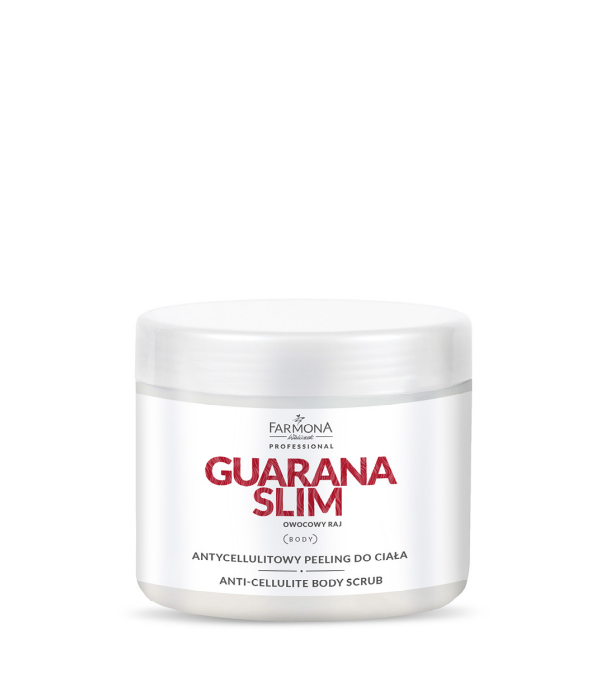 Deep cleansing
Body scrubs
GUARANA SLIM Anti-cellulite body scrub
pojemność:

600 g

obszar:

body

rodzaj skóry:

dry, poorly nourished

działanie:

nourishes, exfoliates dead skin cells

wiek:

without limits
Opis
Sposób użycia
Składniki
Indication: anti-cellulite treatment, excessive fat tissue, dry skin, requiring nourishment.
Effects: peeling of callused skin, acceleration of natural skin regeneration processes, smoothing, improved firmness and skin elasticity, reinforcement of skin, increased absorption of active ingredients from subsequently applied preparations.
Apply the preparation on dry or slightly wet skin, with special attention given to places with cellulite and perform massage. Rinse under shower or remove with moist and warm compresses.
Active ingredients:
plant emollients
beeswax
peeling particles from macadamia nuts
Inne produkty w serii