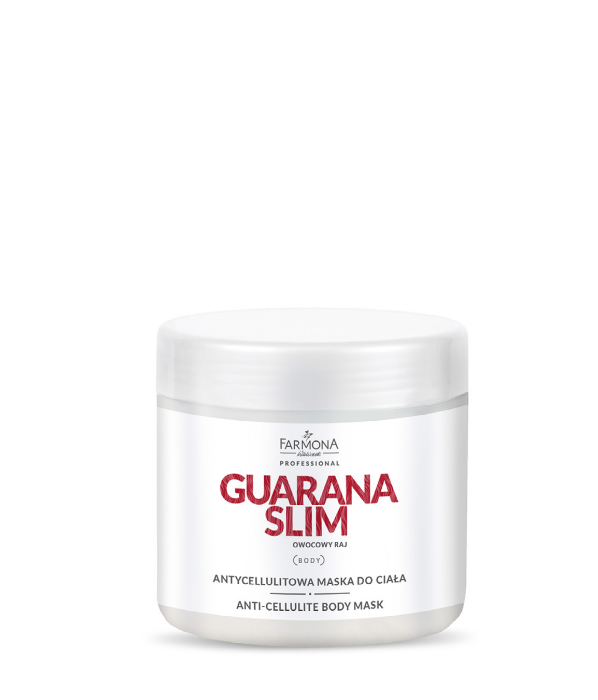 Saturation with the richness of active ingredients
Body masks
GUARANA SLIM Anti-cellulite body mask
pojemność:

500 ml

obszar:

body

rodzaj skóry:

anti-cellulite treatment, water and/ or fat cellulite

działanie:

: improvement of skin firmness and flexibility, smoothing of skin

wiek:

without limits
Opis
Sposób użycia
Składniki
Indication:
anti-cellulite treatment, water and/ or fat cellulite, excessive amount of fat tissue, skin requiring detoxification.
Effects:
improvement of skin firmness and flexibility, smoothing of skin, cellulite and fat tissue reduction, stimulation of fat lipolysis, acceleration of toxin removal, nourishment, hydration, visible improvement of skin appearance and condition.
Apply the mask evenly on entire body or parts subjected to treatment. Wrap the body in foil, according to the Body Wrapping method or wrap in foil sheet. Cover the body with thermal blanket or leave in the SPA capsule for approx. 20 minutes. Rinse the skin with warm water under the shower and dry.
Active ingredients:
L-carnitine
guarana extract
ginger extract
Inne produkty w serii