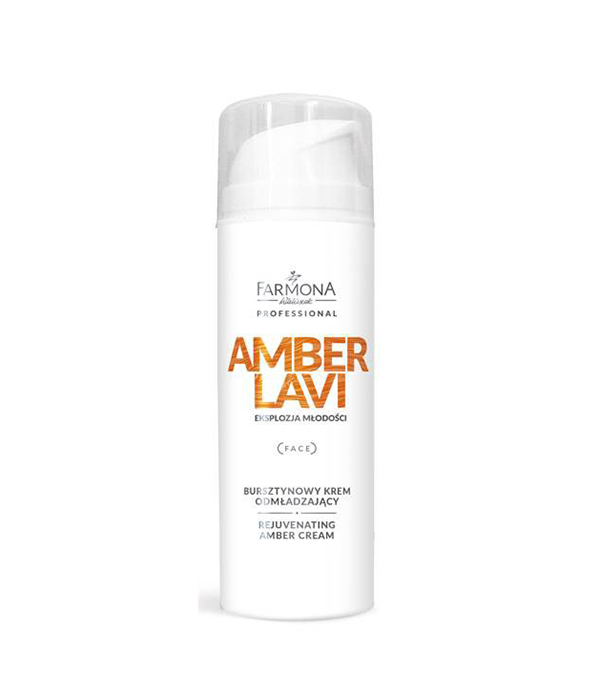 Final face care
AMBER LAVI Amber rejuvenating cream
pojemność:

e 150ml | 5,07 fl.oz.

obszar:

face

rodzaj skóry:

mature skin 40+, very dry

działanie:

improved skin firmness, elasticity and skin tone, brightening of skin

wiek:

40+
Opis
Sposób użycia
Składniki
Indication:
mature skin 40+, very dry, flaky skin with visible signs of ageing, tired, insufficiently oxygenated, grey and requiring regeneration.
Effects:
intense nourishment and skin regeneration,
improved skin firmness,
elasticity and skin tone,
brightening of skin,
reduced signs of ageing and tiredness.
Application: apply a small amount of cream evenly on face, neck and décolleté area, avoiding the eyes.
Active ingredients:
Actiporine 8G, Pronalen Flash – Tense Plus®, amber extract, Hydromanil™
Inne produkty w serii