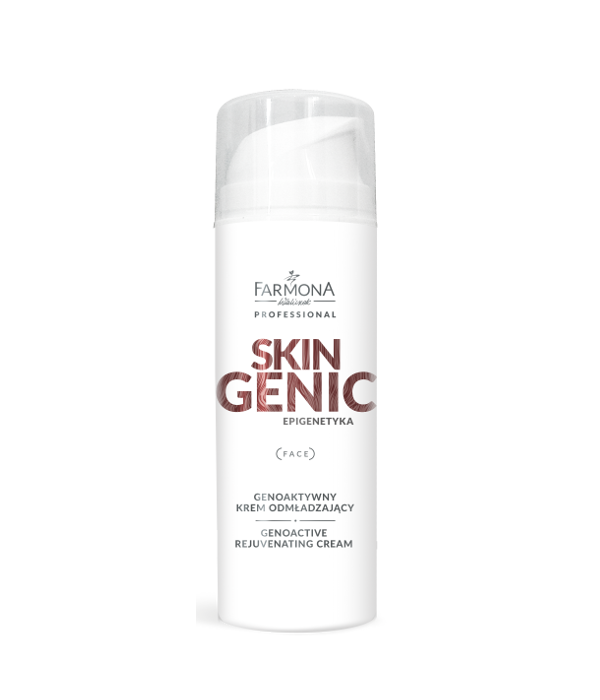 Final face care
SKIN GENIC Genoactive rejuvenating cream
pojemność:

e 150 ml | 5,07 fl.oz.

obszar:

face

rodzaj skóry:

all skin types

działanie:

protection of the skin against changes, caused by epigenetic skin ageing, acceleration of epidermis regeneration

wiek:

all ages
Opis
Sposób użycia
Składniki
Indication: any skin type, reduction of the signs of epigenetic ageing, skin that requires regeneration, damaged by external factors and with visible signs of ageing.
Effects: stimulation of cell regeneration, protection of the skin against changes,  caused by epigenetic skin ageing, acceleration of epidermis regeneration, smoothing out epidermal micro-thickening, improving skin structure and inter-layer cohesion, intelligent moisture up to 72h, improving skin flexibility, firmness and colour.
Apply small amount of the cream on the skin of your face, neck and chest. Spread delicately, wait 1 minute until the cream melts on the skin and turns into a delicate, silky oil, and then rub into the skin doing a delicate massage.
Active ingredients:
DNA SMART BOOSTER, SKIN DRONES, DURAQUENCH™IQ.
Inne produkty w serii