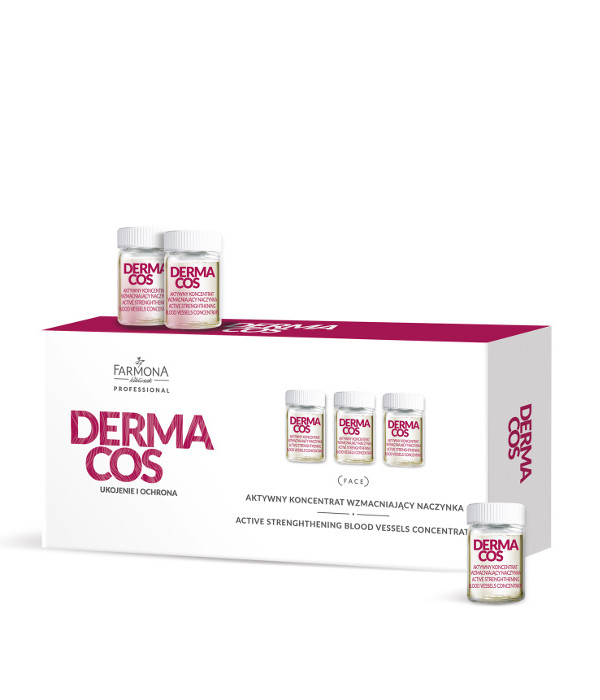 For cosmetic equipment
DERMACOS Active concentrate strenghthening blood vessels
pojemność:

10 ampułek x 5ml/0,17 fl.oz.

obszar:

face

rodzaj skóry:

capillary, sensitive, delicate skin

działanie:

strengthening blood vessels walls and increasing of their flexibility

wiek:

all ages
Opis
Sposób użycia
Składniki
DERMACOS Active concentrate strenghthening blood vessels
Indication:
capillary, sensitive, delicate skin, prone to irritation and redness, skin with acne rosacea.
Effects:
soothing irritation and redness,
strengthening blood vessels walls and increasing of their flexibility,
stimulating the natural skin protective function.
Application: evenly spread the content of the ampoule on face and neck.  Application is recommended also around the eyes and mouth. Leave for about 5 minutes to absorb. Do not rinse. The preparation may be applied with the use of ultrasound or needle-free mesotherapy. In order to ensure proper glide, apply ultrasound gel on skin.
Active components:
Sepicalm™VG, vitamin C, Anti Inflammate System.
Inne produkty w serii