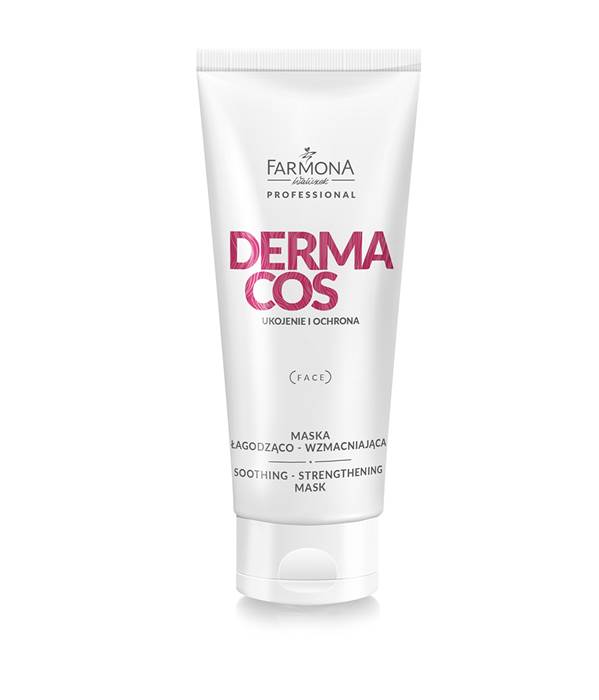 Facial masks
DERMACOS
Algae capillary repair mask
pojemność:

190 g

obszar:

face

rodzaj skóry:

sensitive, capillary

działanie:

strengthens, soothes, calms irritations

wiek:

without limits
Opis
Sposób użycia
Składniki
Indication: sensitive and capillary complexions. Recommended for skin with erythema, with a risk of developing acne rosacea.
Effect: strengthens the integrity and elasticity of blood vessels, contracting them visibly. Assures maximum skin hydration. Efficiently soothes and calms any irritation or reddening. Improves the suppleness of the skin. Neutralizes free radicals.
Massage in TECHNOLOGY Capillary Repair Serum. Mix 2.5 scoops of powder with 3 scoops of mineral water (not cold) until a homogeneous mass is obtained. Apply the mask over the whole face, omitting the areas around the eyes. Do not block the nostrils. The mask sets within a few minutes. Carefully remove the mask from the skin after 20 minutes.
Arnica
Palmaria-Palmata - red algae - a rich source of vitamins, minerals and aminoacids. It has nourishing and anti-oxidating effects. Inhibits the photo-ageing processes in the skin. Protects collagen fibres. Makes blood vessels more flexible.
Alginate
Esculin - the substance naturally occurring in chestnut shows sealing and strengthening effects on blood vessels. It makes the blood vessel walls more flexible, reducing their fragility.  It shows anti-inflammatory properties, prevents vascular congestion, controls the peristalsis of vessels.
Inne produkty w serii