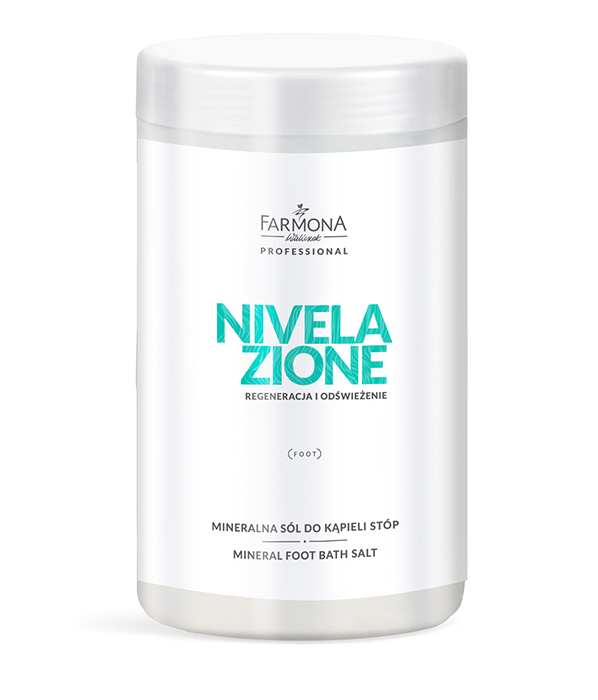 Cleansing feet
NIVELAZIONE
Mineral foot bath salt
pojemność:

e 1500 g | 52,91 fl.oz.

obszar:

foot

rodzaj skóry:

any

działanie:

refreshes, soothes irritations, eliminates odour

wiek:

without limits
Opis
Sposób użycia
Składniki
Indication: foot bath, before pedicure treatment, antibacterial prophylaxis.
Effect: refreshes, soothes irritation, eliminates odor. Improves blood circulation, softens calluses, helps to remove calluses and corns.
2 scoops of the salt dissolve in 3 liters of warm water. Soak the feet for 10-15 minutes. Dry feet thoroughly, especially in areas between the toes.
Active ingredients:
yarrow extract
sage extract
salt crystals
Inne produkty w serii