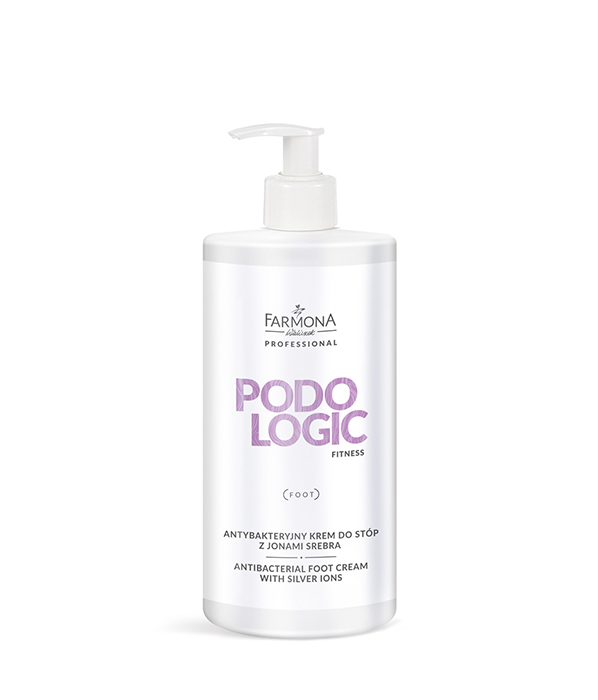 Podologic Fitness
Antibacterial foot cream with silver ions
pojemność:

500 ml

obszar:

foot

rodzaj skóry:

any

działanie:

antibacterial protection, refreshes, softens

wiek:

without limits
Opis
Sposób użycia
Składniki
Indication: For active foot care, after the podologic treatment or pedicure, antibacterial prevention.
Effect: Silver ions create insoluble complexes with epidermal proteins, creating protective coatings which prevent micro-organism penetration into the tissues. Provide Effective antibacterial protection of feet. Alum has antiseptic and deodorising properties, inhibits the development of bacteria responsible for formation of odours. Owing to sage content the cream provides long-lasting refreshment, leaves the feet delicate and soft. The cream is ideal for completing the podologic treatment or pedicure.
Apply the cream to the feet, caring for spaces between the toes. Leave until absorbed.
Active ingredients:
silver ions
alum
zinc oxide
sage extract
inulin
Inne produkty w serii