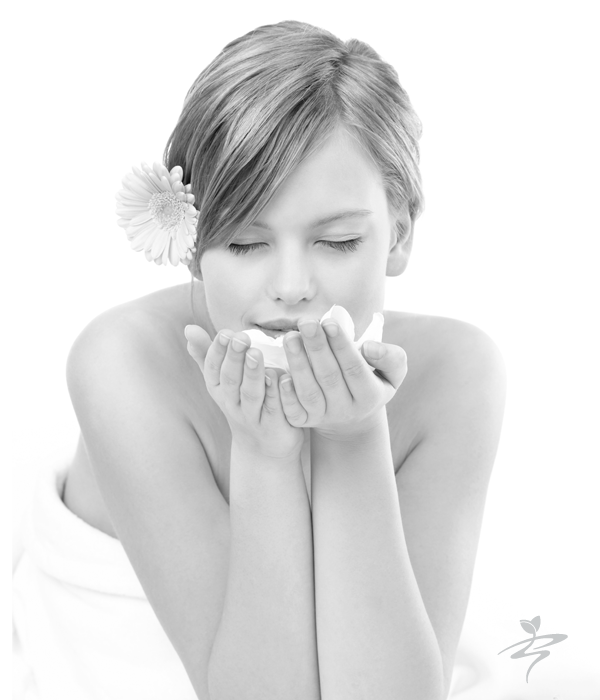 EXOTIC MANICURE Nourishing and regenerating hand treatment
Treatments for hands and feet
An aromatic treatment recommended for specialist hand care, to be performed in order to improve skin and nail condition. It nourishes and regenerates the skin as well as thanks to the unique scent makes that the treatment becomes extremely relaxing ritual.
Opis zabiegu
Przebieg zabiegu
Indications: dehydrated skin, brittle and weak nails.
Post-treatment effects: intensive regenerated hands, provided long-lasting hydration, improved elasticity and softening, rebuilding of natural lipid barrier of the epidermis, strengthened nails and reduced their brittleness.
Area: body
ACTIVE INGREDIENTS:
UREA - softens the stratum corneum and facilitates penetration of active ingredients. Intensely hydrates and retains water in the skin.
ALMOND EXTRACT - rich in unsaturated fatty acids and vitamins. Excellently nourishes and regenerates the skin, restores firmness and velvety smoothness.
MULTIOILS COMPLEX - complex that combines coconut oil and almond oil with Shea butter. Intensively regenerates, restoring firmness and velvety smoothness to the skin.
PRODUCTS USED DURING TREATMENT:
- EXOTIC MANICURE Sugar scrub for hands
- EXOTIC MANICURE Regenerating hand mask
- EXOTIC MANICURE Regenerating hand and nail cream.
TREATMENT STEPS
1. Apply Sugar scrub and gently massage into hands, then rinse with damp cotton pad.
2. To dry hands apply Regenerating mask and perform relaxing massage.
3. After the end of massage apply once again a thicker layer of mask. Wrap hands in foil and put on frotte gloves. Leave for 20 minutes. To enhance the effect perform paraffin treatment on the hands.
4. Remove excess product with damp cotton pad.
5. At the end of the treatment, massage Regenerating cream
into your hands and nails.
Preparaty stosowane przy zabiegu