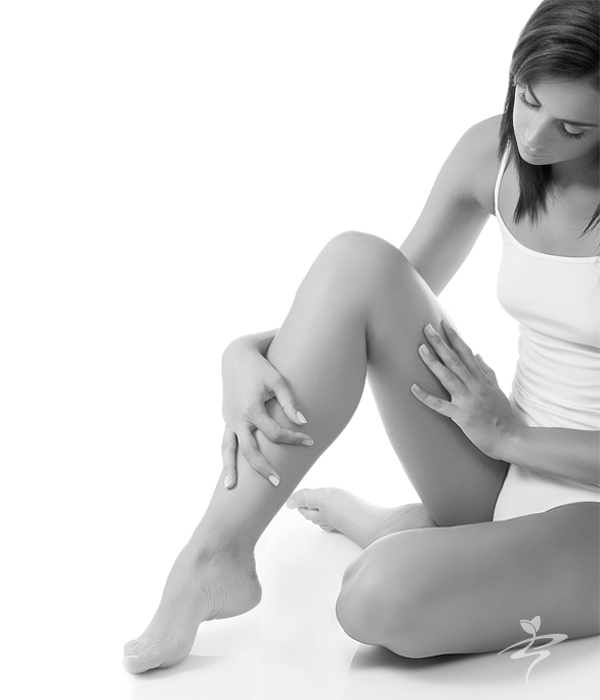 NIVELAZIONE Refreshing and anti-sweating treatment
Treatments for hands and feet
Treatment intended for specialist foot care, recommended for characteristic and the most common foot problems, such as: excessive keratinisation, sweating and swelling. Thanks to properly selected active ingredients, the treatment not only eliminates foot ailments, but also restores the impression of light and refreshed feet.
Opis zabiegu
Przebieg zabiegu
Indications: very dry and rough skin, excessively keratinised, intensively perspired feet, swelling, feeling of heavy feet. Treatment may be used as antibacterial and anti-fungal prophylactics.
Post-treatment effects:  hydrated and softened the stratum corneum of the epidermis, strengthened natural protective barrier, reduced excessive sweating of feet, improved microcirculation and reduced swelling, relief to tired feet, anti-bacterial prophylactics.
Area: body
ACTIVE INGREDIENTS:
UREA – softens the stratum corneum, facilitates penetration of active ingredients and supports proper level of skin hydration.
BEESWAX - softens and regenerates the skin.
COMMON SAGE EXTRACT – has tightening and refreshing properties, reduces redness and possesses anti-bacterial properties.
ODOUR STOP SYSTEM - effectively neutralises unpleasant smell of sweat.
PRODUCTS USED DURING TREATMENT:
- NIVELAZIONE Mineral foot bath salt
- NIVELAZIONE Foot scrub
- NIVELAZIONE Softening foot mask
- NIVELAZIONE Refreshing foot cream
TREATMENT STEPS

1. Prepare bath with the use of Mineral salt and soak your feet for 15-20 minutes. Next dry them.
2. Apply Scrub to your feet and perform massage. The residue rinse with water or remove with damp cotton pad.
3. To cleansed and dry feet apply Softening mask. Wrap them in foil and put on frotte socks. Leave for 20 minutes.
4. Excess mask massage into the skin or remove with damp cotton pad. The product may also be used under paraffin mask.
5. At the end of the treatment apply a thin layer of Refreshing foot cream.
Preparaty stosowane przy zabiegu