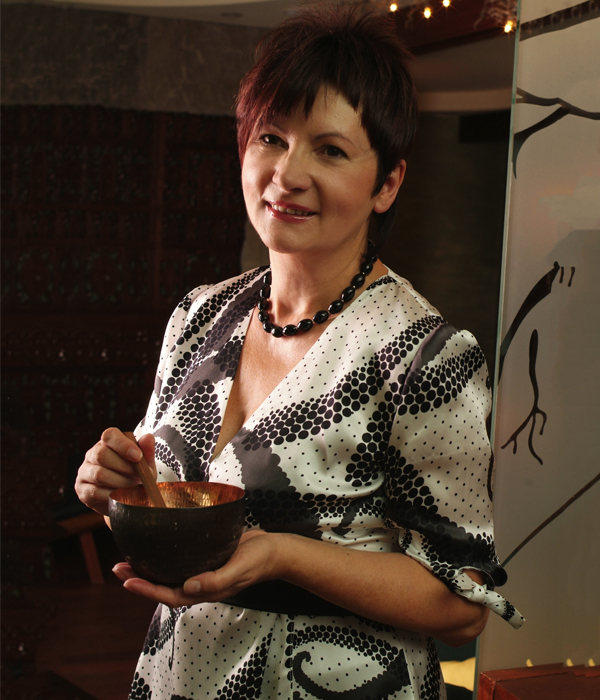 Historia Laboratorium Kosmetyków Naturalnych Farmona rozpoczęła się w 1997 r. z pasji do tworzenia kosmetyków łączących najnowsze i najbardziej zaawansowane zdobycze kosmetologii z odżywczą mocą naturalnych składników roślinnych. W niedługim czasie produkty zdobyły uznanie konsumentów, którzy szczególnie cenią sobie wysoką jakość kosmetyków i naturalne receptury. Intensywny rozwój firmy sprawił, że obecnie w portfolio Laboratorium Kosmetyków Naturalnych Farmona znajduje się ponad 450 kosmetyków do holistycznej pielęgnacji twarzy, ciała i włosów. Wychodząc naprzeciw rosnącym oczekiwaniom i potrzebom rynku firma wprowadziła bogatą serię kosmetyków profesjonalnych przeznaczoną do gabinetów kosmetycznych. Nasze kosmetyki zapewniają pełny i komplementarny program zabiegów dla każdego typu skóry oparty na autorskich masażach.
Rok 2007 to kolejny przełomowy moment w życiu firmy, bowiem wtedy rozpoczął w Krakowie swoją działalność Farmona Hotel Business & SPA – kameralny hotel z dwustumetrowym obszarem Wellness & SPA, strefą konferencyjną i wykwintną restauracją. Farmona Wellness & SPA to idealne miejsce dla osób, które uwielbiają eleganckie i wysmakowane wnętrza, dyskretną opiekę personelu i troskę o wyjątkowość każdej chwili. Pokoje zostały indywidualnie zaaranżowane z dbałością o każdy szczegół, w mocnych kolorach natury. W orientalnym Wellness & SPA wprowadzono autorskie rytuały piękna, opracowane specjalnie przez indonezyjskich mistrzów masażu. Również w restauracji Magnifica mieszczącej się w Farmona Hotel Business & SPA przeplatają się tętniące żywioły ognia i wody. Wszystko to pozwala zbliżyć się do natury i osiągnąć wewnętrzną harmonię.
Wizja rozwoju firmy, solidność, rzetelność, profesjonalne zarządzanie okazały się być skuteczną drogą do sukcesu. Od początku działalności firma rozwija bardzo dobre relacje z partnerami biznesowymi. Terminowo wywiązuje się ze wszystkich należności oraz stosuje przejrzyste zasady współpracy. Laboratorium Kosmetyków Naturalnych Farmona wspiera również rozwój gospodarki tworząc nowe miejsca pracy (w 2007 otwierając Farmona Hotel Business & SPA oraz modernizując w latach 2009-2011 Zakład Produkcyjny o powierzchni 2800 m2).
Potwierdzeniem obranej przez firmę strategii są liczne nagrody i wyróżnienia, jakie Laboratorium Kosmetyków Naturalnych Farmona otrzymało podczas całej swojej działalności. W tym m.in. wielokrotnie przyznawane tytuły Gazel Biznesu, Solidnej Firmy, Medal Europejski, nagrody miesięcznika InStyle, Świata Kobiety i wiele wiele innych zarówno dla Prezes Zarządu jak i dla kosmetyków czy usług.
Najważniejszym i najbardziej prestiżowym wyróżnieniem jest przyznana w 2012 roku z rąk samego Prezydenta RP Bronisława Komorowskiego Nagroda Gospodarcza Prezydenta RP za Ład Korporacyjny i Społeczną Odpowiedzialność Biznesu.